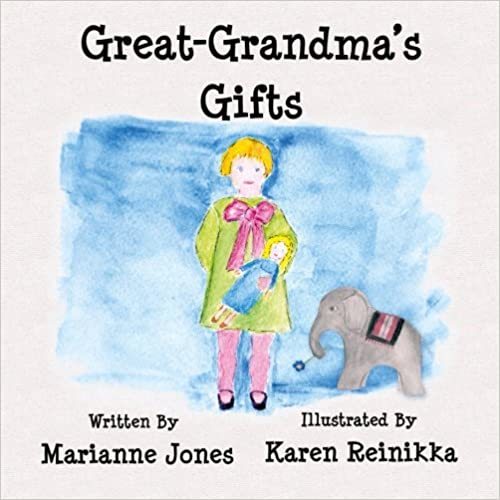 Great-Grandma's Gifts is a sweet picture book with colorful, childlike illustrations.
Arlene had her mother's talent for sewing. When she grew up, Arlene shared her gift with her children, and later with their children, by the many wonderful things she was able to make for them.
This is a great book to teach children appreciation for the elderly and remind them that their grandparents were young once too. They might even compare today's toys with the toys of other generations. Young children can enjoy the repetition of words to encourage reading along and guessing Grandma's surprise before turning the page. It's a book kids will want to read again.
I couldn't help thinking about my grandparents as I read this and enjoying the memories. Warmth and love to be shared in this story. Amazon / Great-Grandma's Gifts